So on my '78 Riviera, the steering is sloppy. Colin told me so last summer and now I notice it daily (CURSE YOU COLIN AND YOUR JEDI MIND TRICKS!!!). So digging around in the parts that came with my wife's '70, I find a brand new Meyle (o.k. it's a Meyle and not a Febi) center pin kit. I read this thread,
viewtopic.php?t=3164
, and figured since I have the part, I might as well put it in and see if my steering improves.
So I jack up the bus and start cleaning everything off and here's what I found.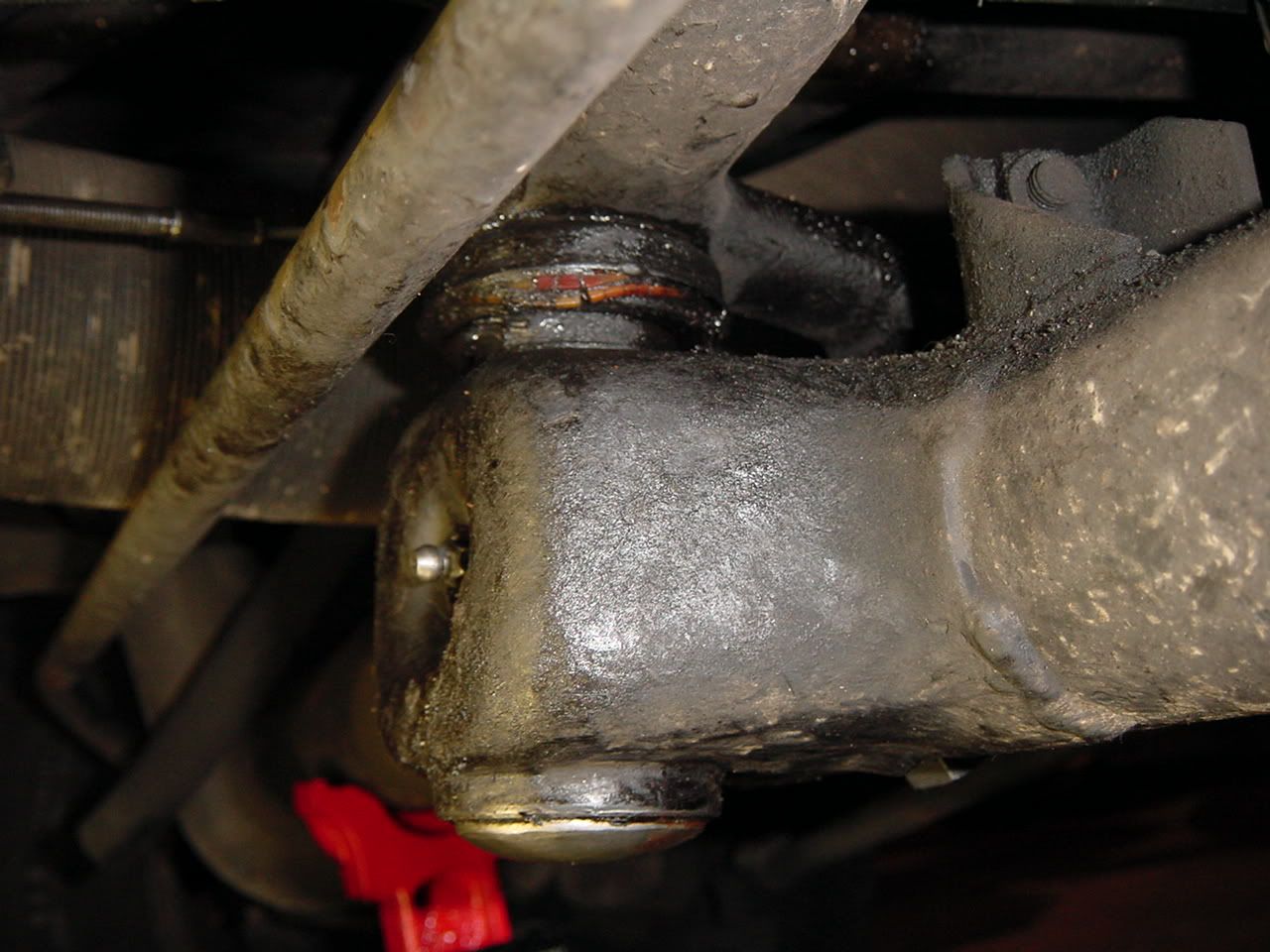 This doesn't look good, does it? In addition, even though you can't really tell from the pictures, there is no locking tab on the bolt that holds it all together. I
assume
this is the original part as everything else on it seems original. Did VW not put a locking tab on the bolt? I suppose another plausible answer is someone
has
replaced this in the past, but didn't do it properly. Yes, this sounds more likely, doesn't it?
Is this possibly the/a cause of my sloppy steering? With the bus up on jackstands, when I grab a front wheel and rock it back and forth, there doesn't seem to be any play at the center pin, but rather in the steering box (clunk, clunk). I guess I'll go ahead and replace the center pin and then come back here for help with adjusting the steering box. Yes, I have a Bentley and will study it thoroughly, but it's nice to include other points of view, from folks who have done it before, when tackling a problem.