Left tommu's house with a heavy heart, all that beautiful work and too many questions (he SHALL prevail, we'll keep you updated). Hit I-5 northbound. Now, you know I had terrible headwinds from Phoenix to southern California, that Pacific Ocean was rushing in to fill the lifting desert hot air. Now that I was heading north, at least I wasn't battling headwinds, right? Wrong. The winds decided to now come down from the north:
These were mean gusty winds, no steady no where, just buffets from every which way. Fuel economy was laughable at 13-15 mpg with a couple of tanks at 11 mpg. "Smile," I sez, "happy exhaust valves makes a happy traveler."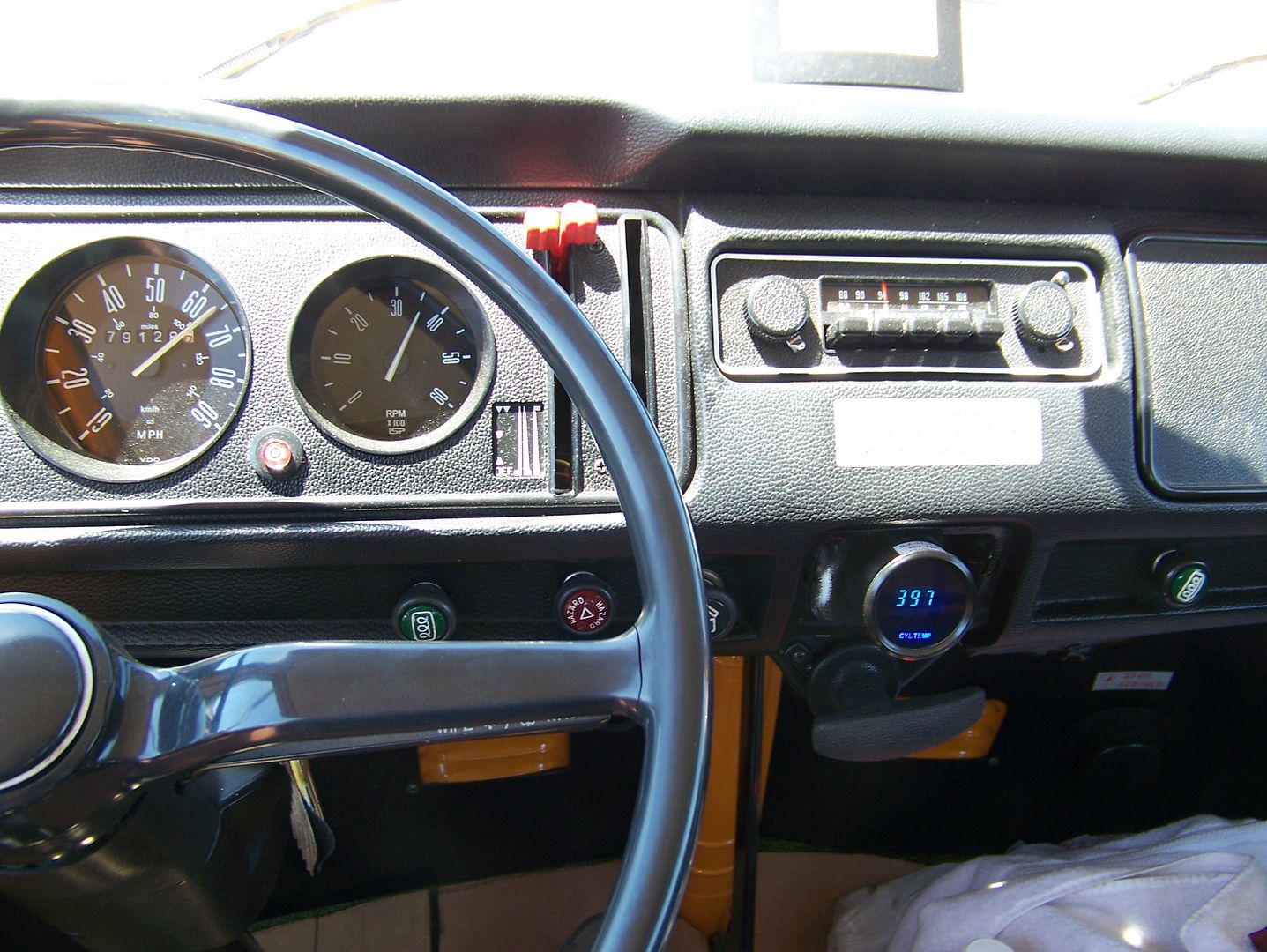 Drove along the California Aquaduct and pondered where that water was going to end up: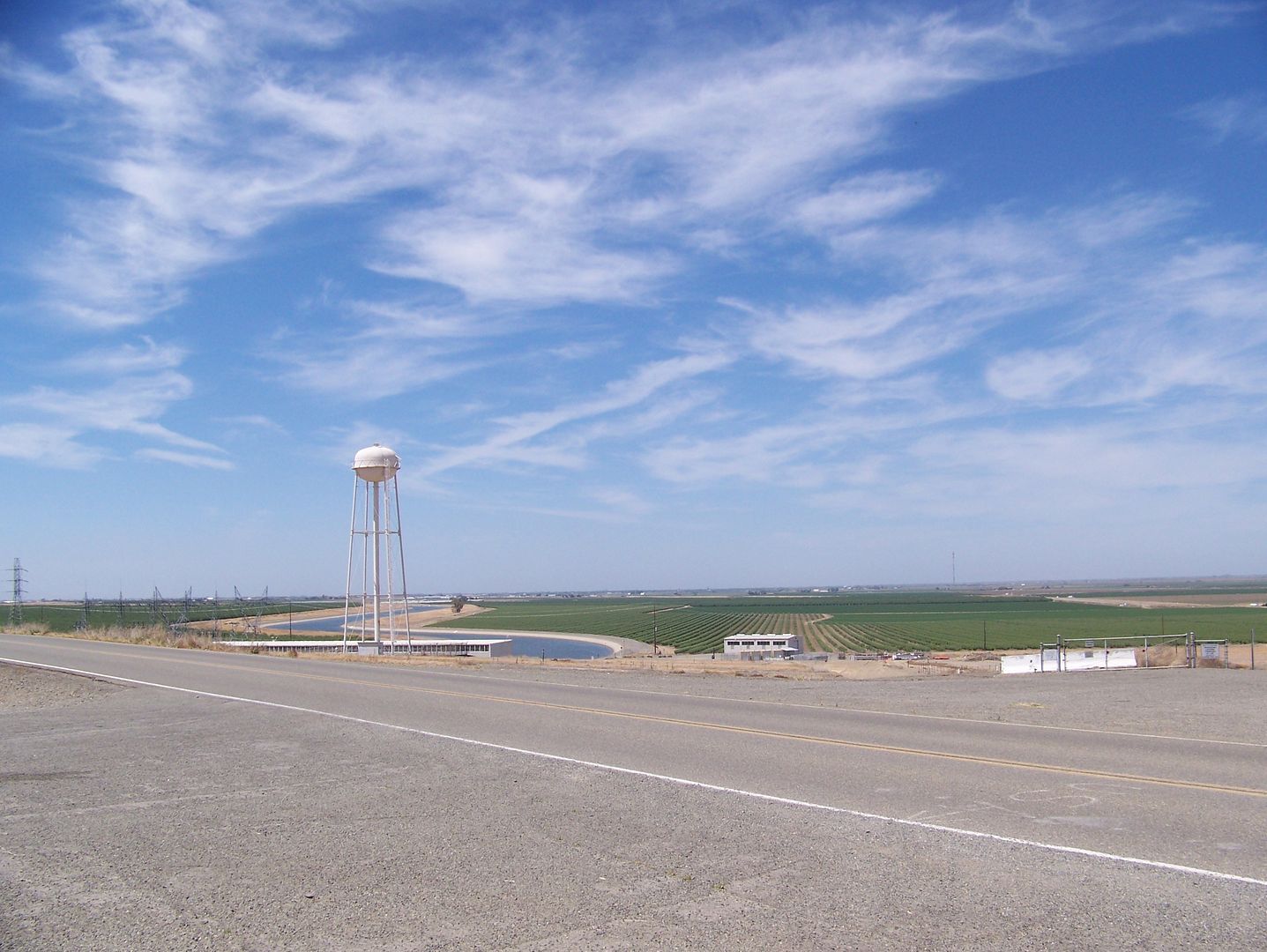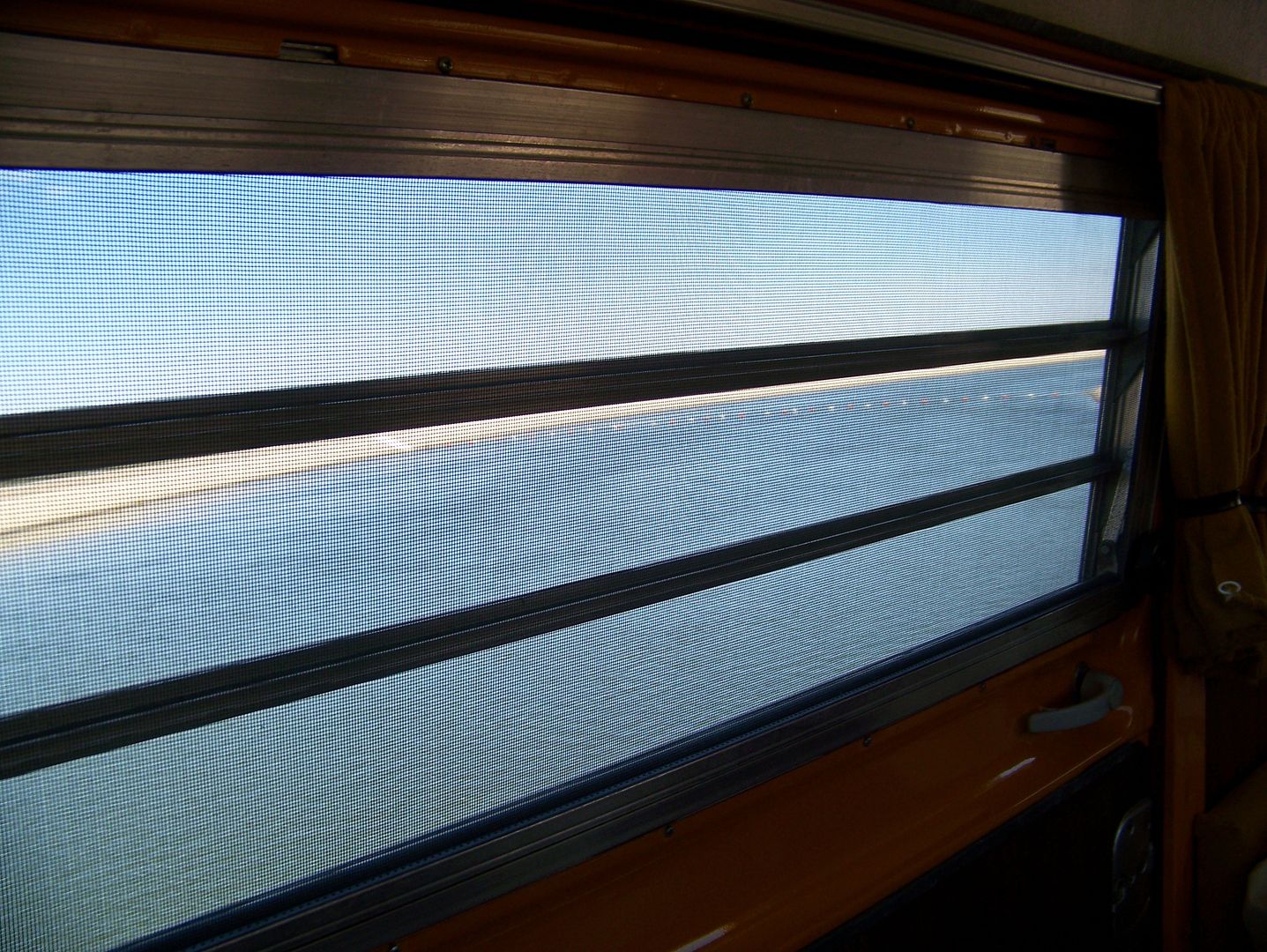 I had been noting a sort of sloppy sound as I started off in 1st gear. It actually stretches back to the first time I started NaranjaWesty in the Law Firm's garage last fall, a whirring "I Wonder If That Is The Pilot Bearing" sort of whir. It had been surreptitiously developing, attempting to ingratiate itself into the Sounds That NaranjaWesty makes: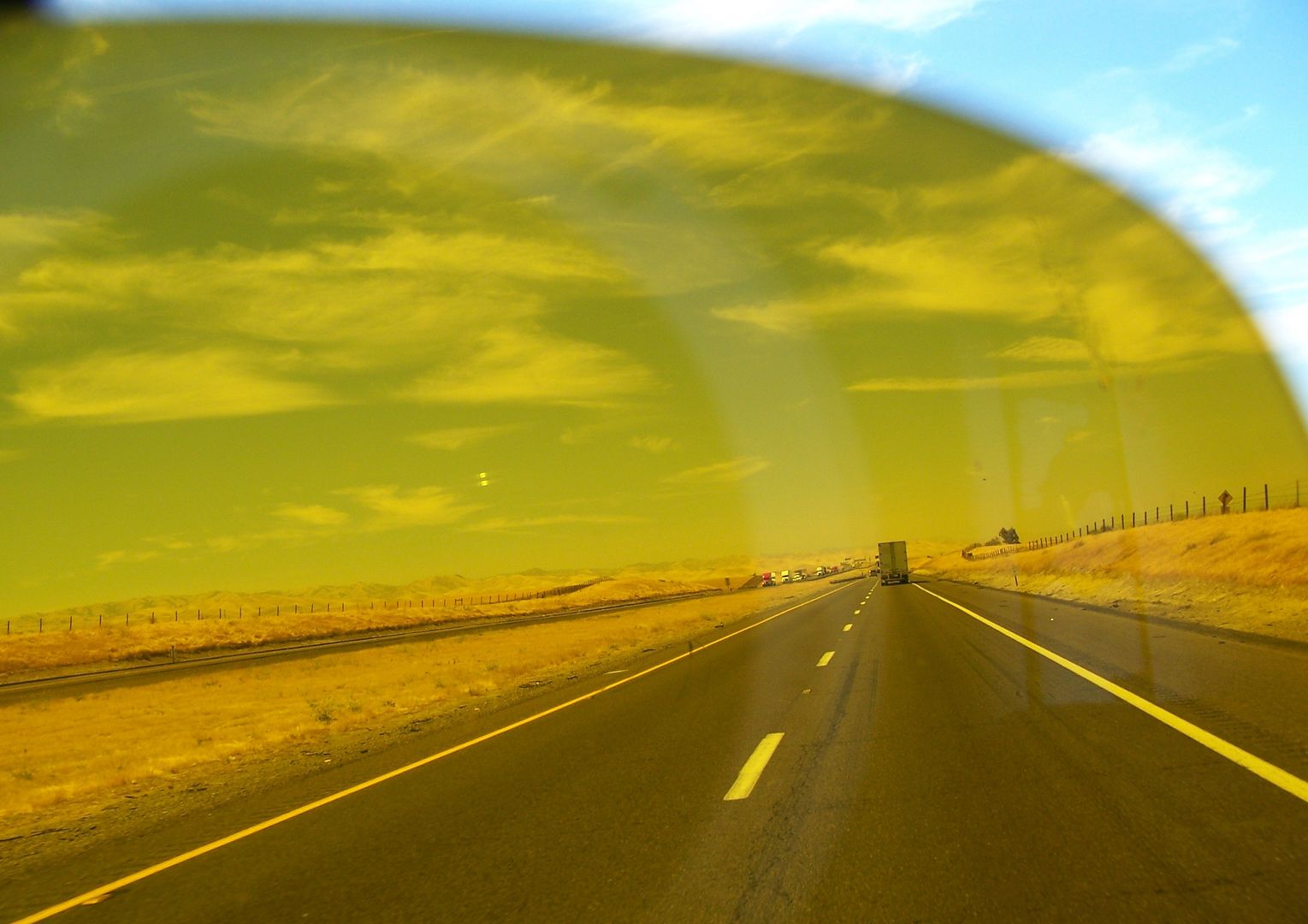 By Coalinga CA, it developed a new sound, let's call it the "Ball Bearings In The Blender" rattly sort of sound that only occurred when taking up. I could step on the clutch with the engine running all day without nervousness. Take up, the act of starting off, not good. I wanted to ignore it:
See? I am ignoring it. There are two aquaducts in this photograph. One near us at a higher elevation, one further down. By Tracy CA, the sound was getting thoroughly worrying. What would you do? I called SG Kent.
"I'll be home at 4:30". Phew. Drove through Sacramento:
Tried to use the clutch sparingly, but there was traffic, and a big ol' accident just miles from his house. Arrived at 5:30PM. SG Kent set up fans, swept the garage floor, and here we are looking a lot like August 2016's Fuel Tank Saga, minus the sheer and utter destruction of my sanity:
Hour later: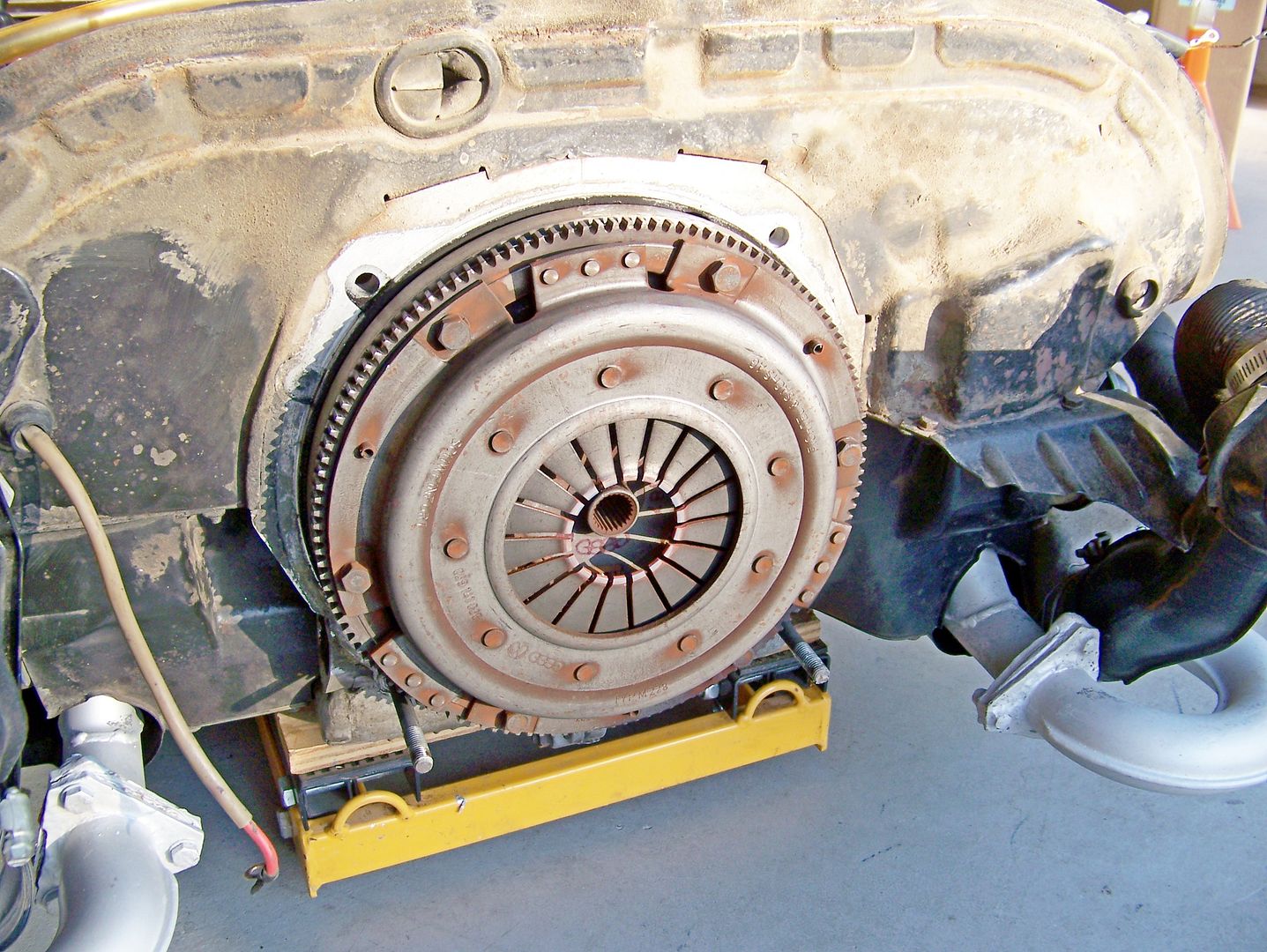 See the rust dust? That is a poster child for lack of lubrication. This input shaft was at the ragged edge of damage: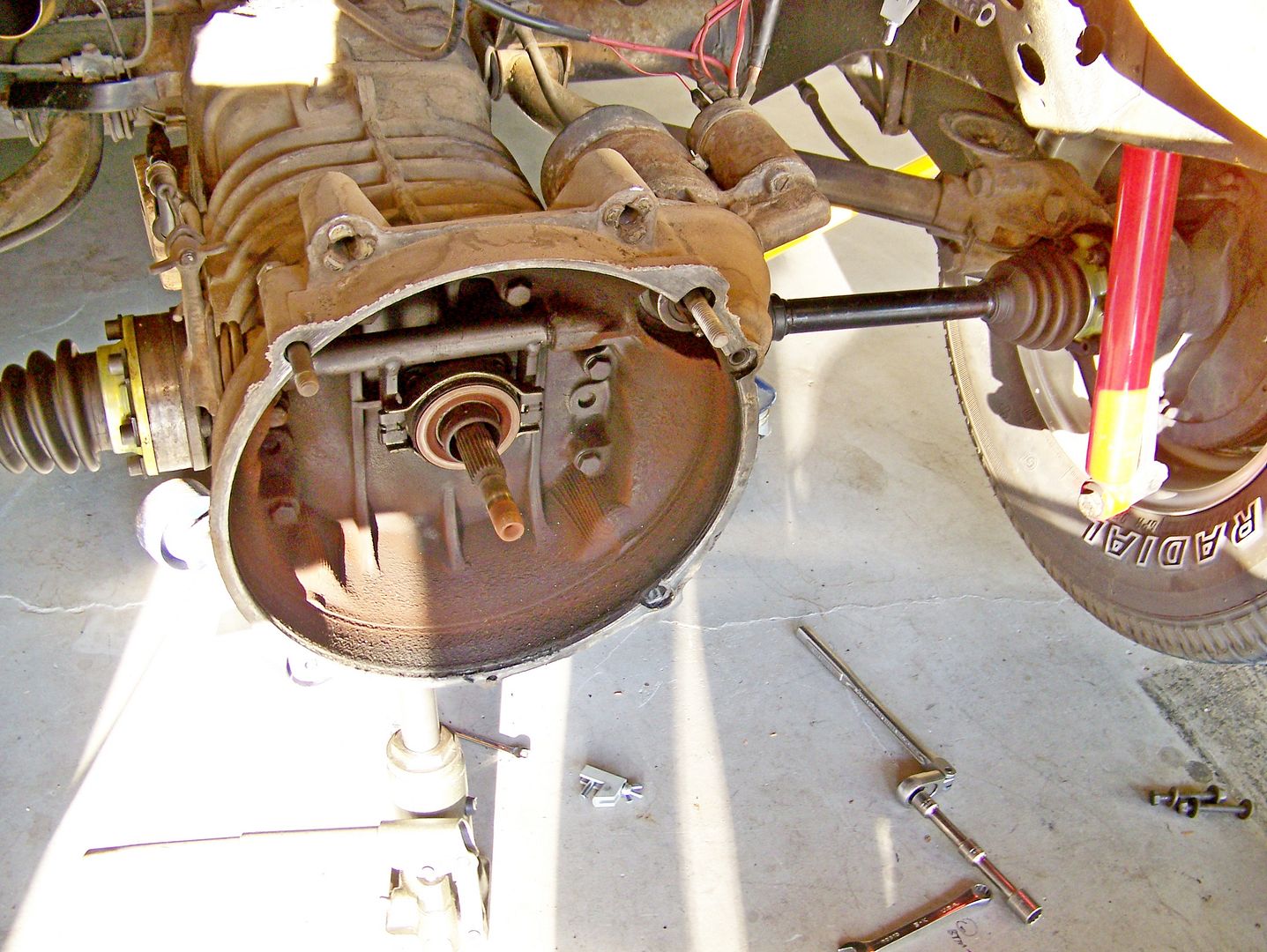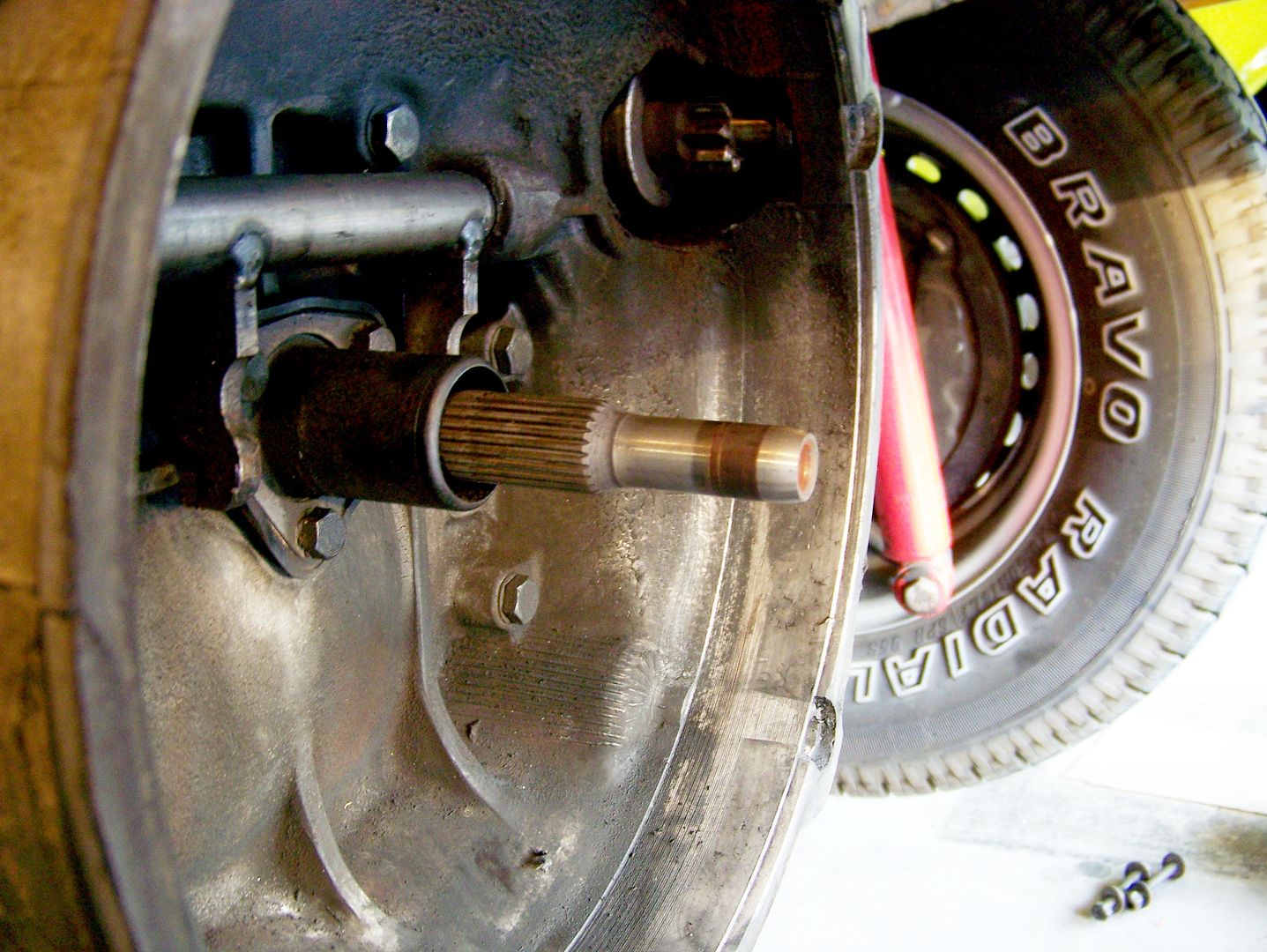 Release bearing was decent but coated with the rust of the pilot bearing's devastation: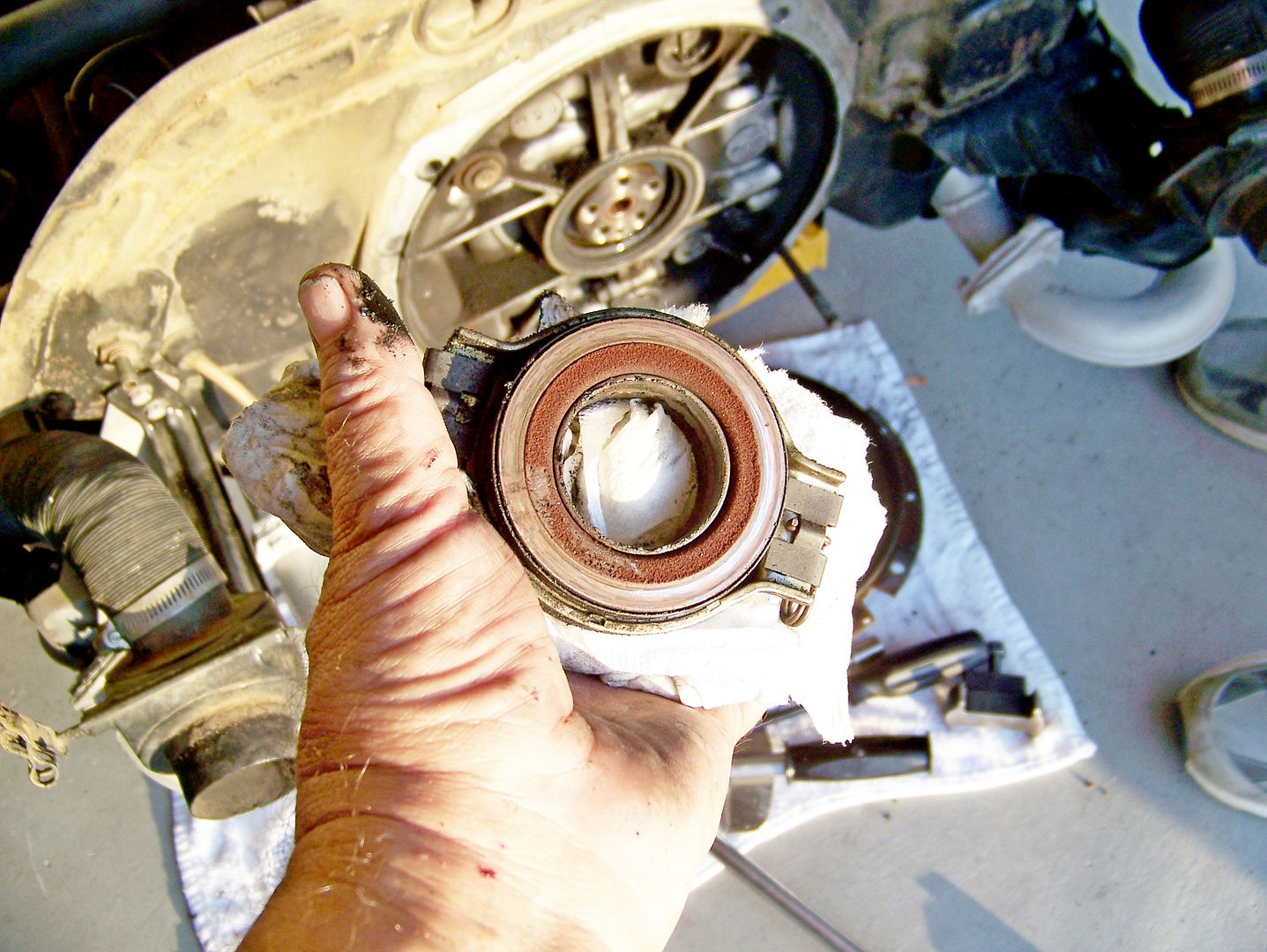 Devastation is an apt word:
Clutch disk wasn't bad, but I replaced it anyway:
Original seal/spring on left. Way more substantial than the two new "viton" seals' springs. Why do these manufacturers just blithely decide to cheapen parts?
SG Kent enigmatically viewed through one of the welcome fans: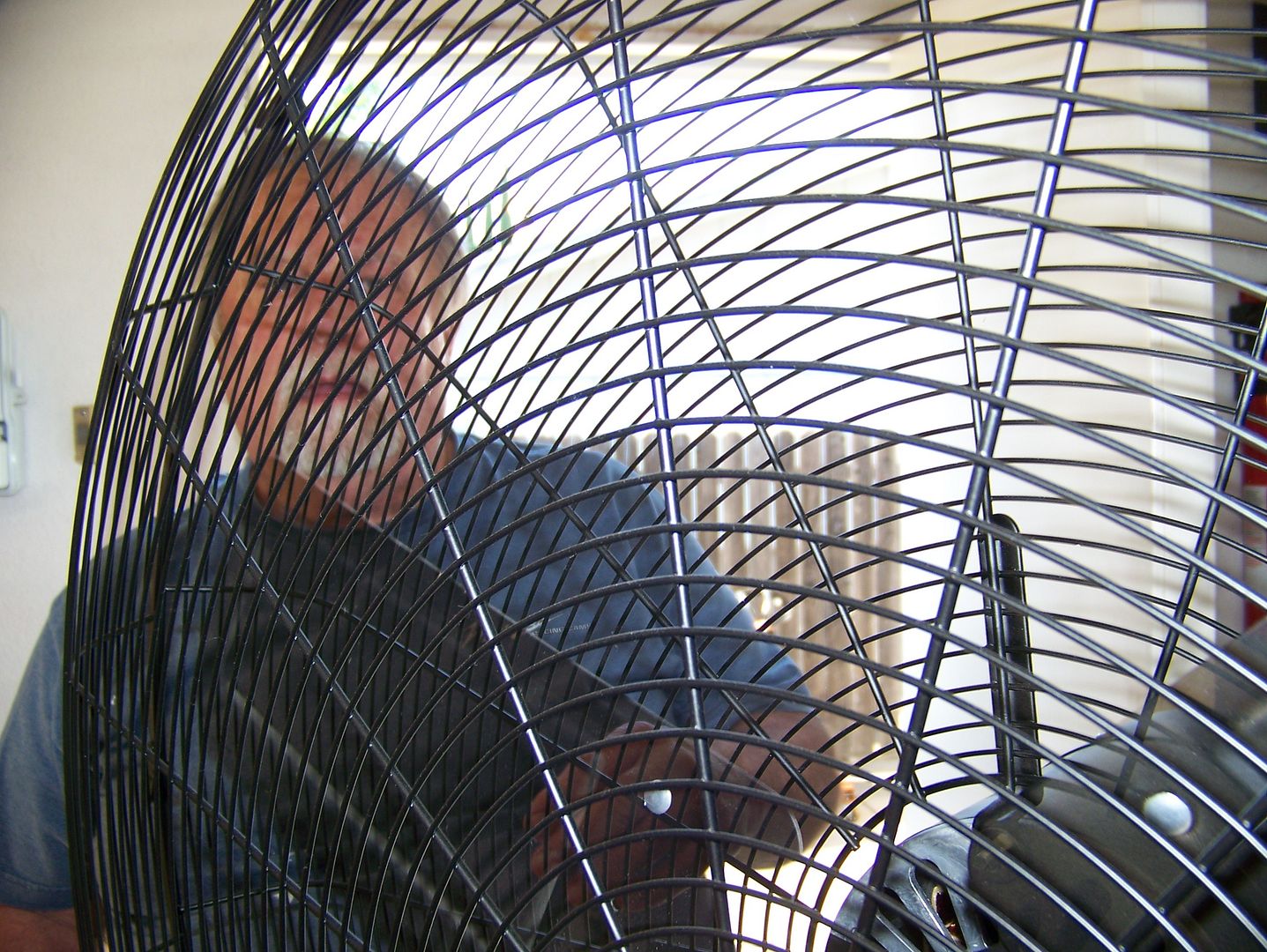 SG Kent removed the old thoroughly dead pilot bearing with a slide hammer and I tapped in a new one and we reinstalled the flywheel, clutch, and engine, and
drove it out at 11:30PM
.
Dayam. That was almost as good as a garage! almost as good as a pit stop at Le Mans.
Thank-you once AGAIN, SG Kent.
(to be cont)