Last visit in SoCal is done, no better send-off than to bid adieu to Elwood, decline a generous offer to disassemble the engine all over the yard + kitchen sink privileges, hit up the local Mexican restaurant and drink Dos XX's.
"You might want to hold off your departure, there's a wind warning for the area."
"Naah thanks anyways..."
At Sundown At 5,000 Feet:
At Dusk At 4,000 Feet: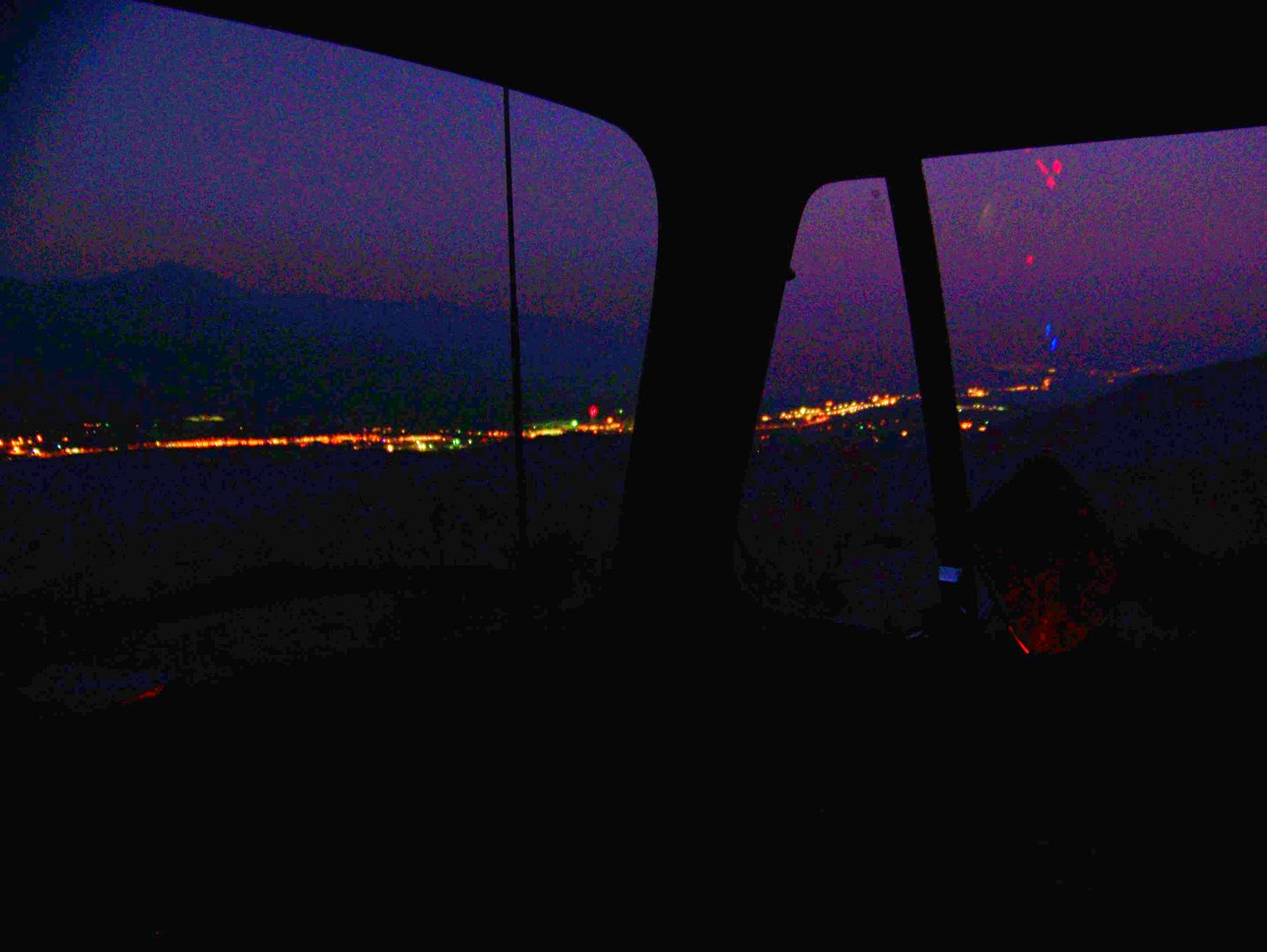 At Dark Overlooking Banning CA:
Looks like a levitating ping-pong table:
Notice how a simple camera flash can point out all of the paint-mix experiments: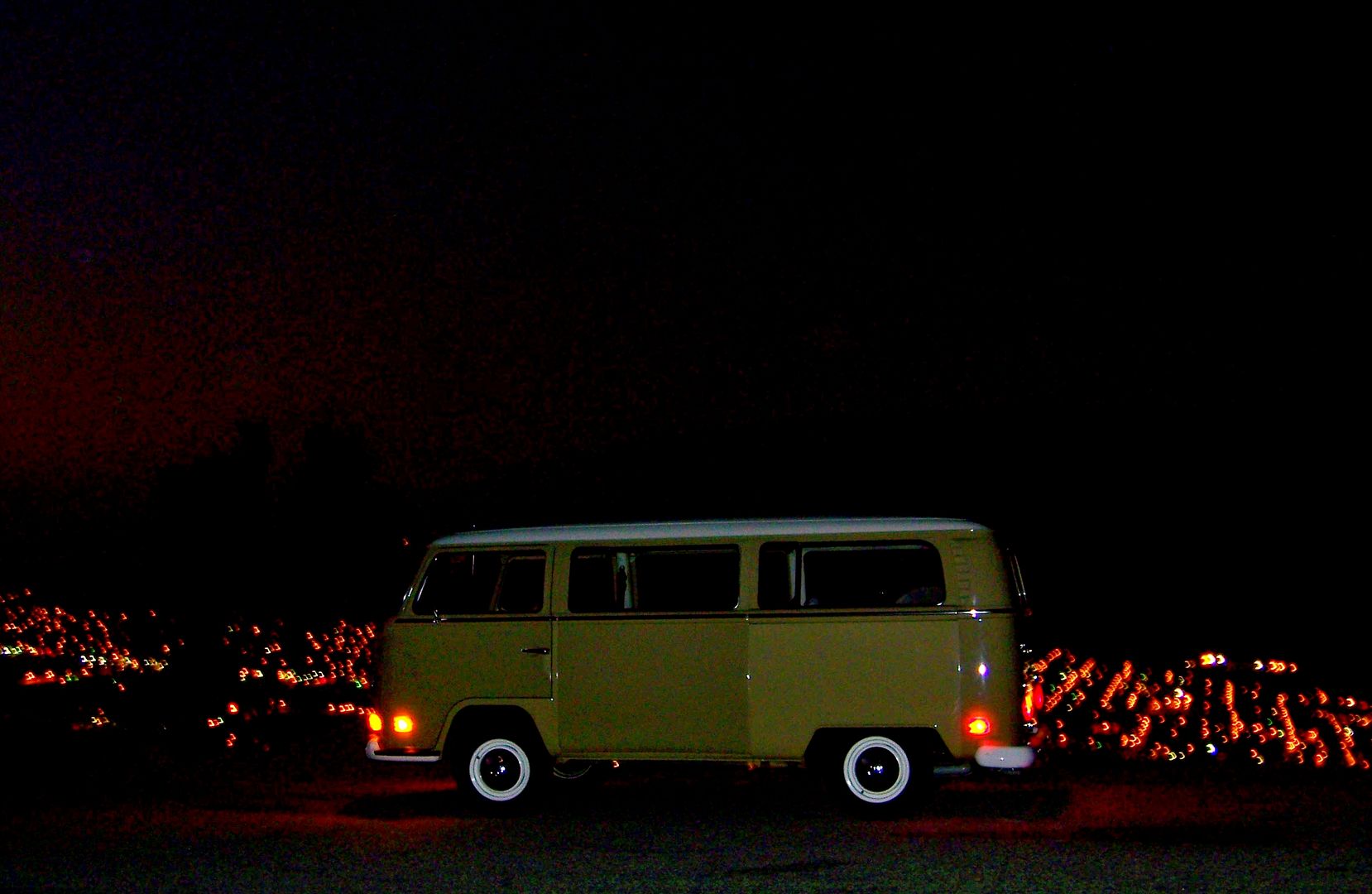 Mid-Descent To Banning: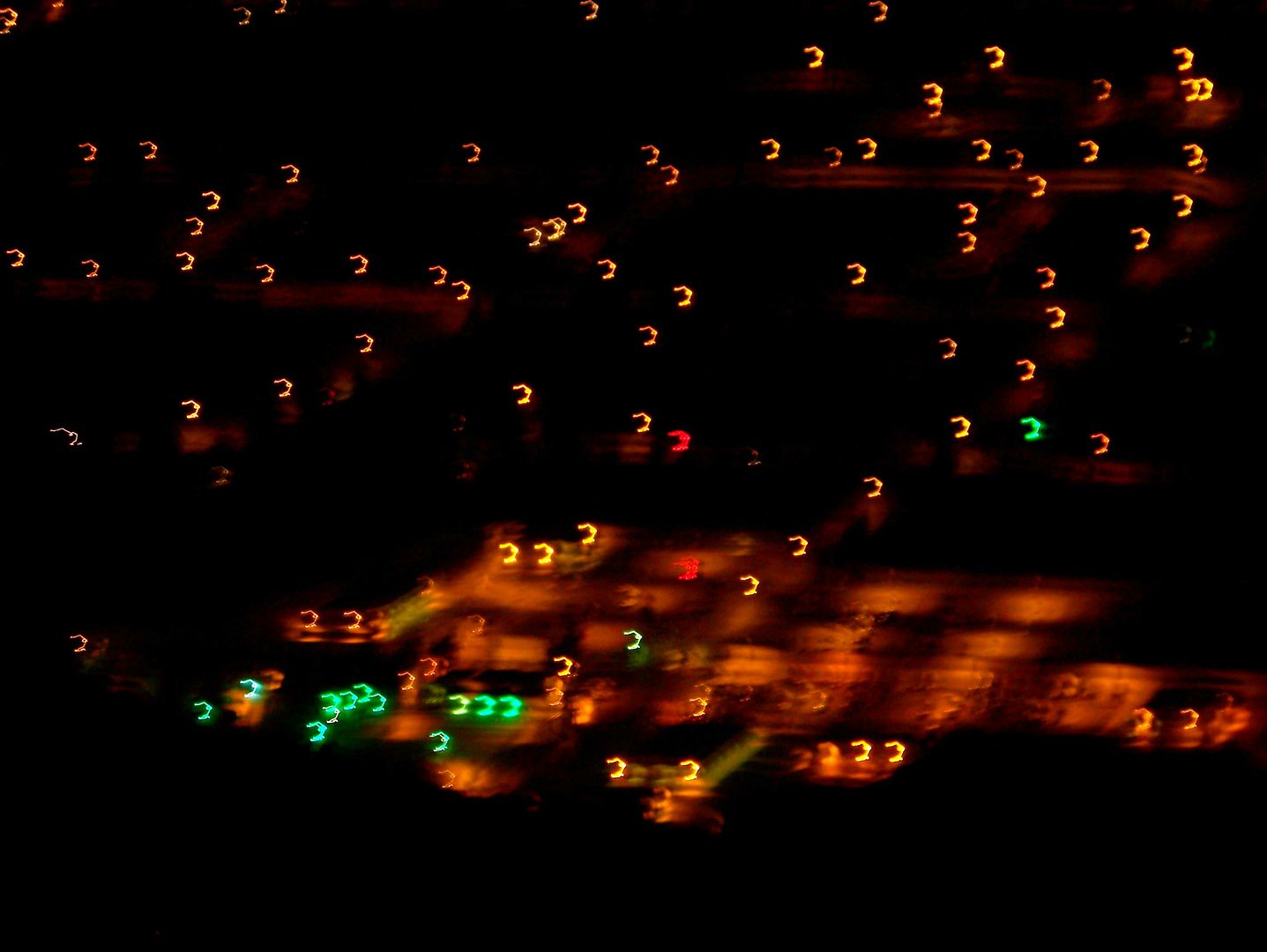 Good grief. The wind was a hurricane along the Saltan Sea, blasting sand and silt and moonlight across the water to my right for almost 25 miles ... the Dakota Digital Doomsday Gauge displayed dire demonstrations of impending destruction, delivering flashing remonstrations to have accepted Elwood's invitation "440* ! 440* ! 440*!" as the sand peppered the left side of the TBRRD, just like the BobD got it in El Paso. Heck, stupid old planet.
I am in El Centro. Shortly, I shall go out into the Santa Ana winds once more to make an impression of a fan blade with a piece of aluminum tape. I shall measure the impression of said blade, and woe to me if that fan blade measures in at less than 35mm. That is my last guess, folks.
ColinWindyWhiner