This was a project and a half for an Itinerant and a Troll From Down Below.
It was to remove old "three-legged dog that ran like a cheetah until it dropped a valve" engine, and install this poor sawdust and bird crap replacement engine that sat in someone's basement collecting thoroughly unhealthy levels of sawdust in the left side cylinder head.
It was a task that had many detours warning to derail the day, missing studs, plenty o' filth (you must, you must, you muuuuust, clean the intake runners and plenum exceppppppppppppptionally well after a valve drop, the pieces of piston and valve head were all in there like little mines waiting to grenade the new engine), an engine carrier that bonked me but good when the torn engine mounts did not hold it up as we lowered the engine, an old timesert that screwed out of the new engine's head, and a stubborn exhaust system that held on dearly to the exhaust studs as we dropped it as a unit.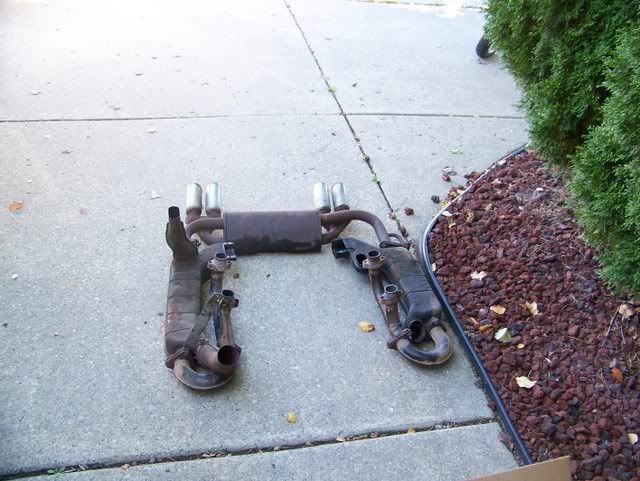 We ran right the heck out of time by the witching hour of 11:05 PM. I await with bated breath to hear of the "new" engine's first start. Went to the local store and bought beer to come home and drink beer in the garage because that is exactly what was called-for.
Colin