It has been a whirlwind of compressed scheduling since L.A. As I drove up the I-5 corridor from the Southland, I shot some film clips of climbing up the Grapevine and the Altamont Summit and Grants Pass and a couple of clips showing you how to use every inch of the road while hurtling down the other side.
This is Mount Shasta looking a bit bereft of snowpack.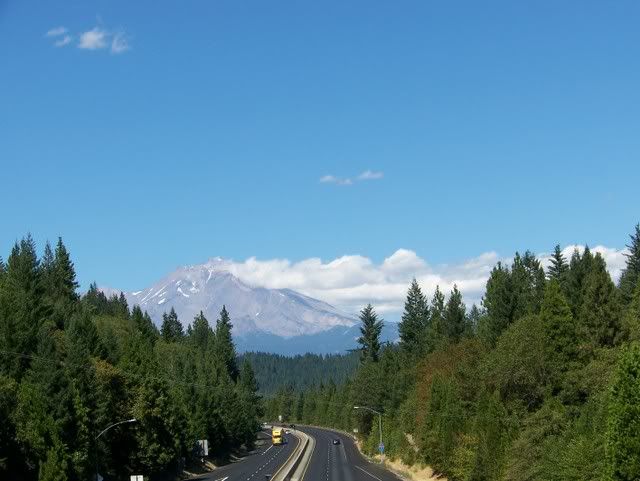 This is Mount Shasta when I drove past in August 2003.
And this shot of Lake Shasta looks awfully similar to Lake Mead which is damn close to half empty itself. It appears that we are sucking our lakes dry out west.
I drove along a cell tower access path along the lake and took this shot at the edge of the roadway.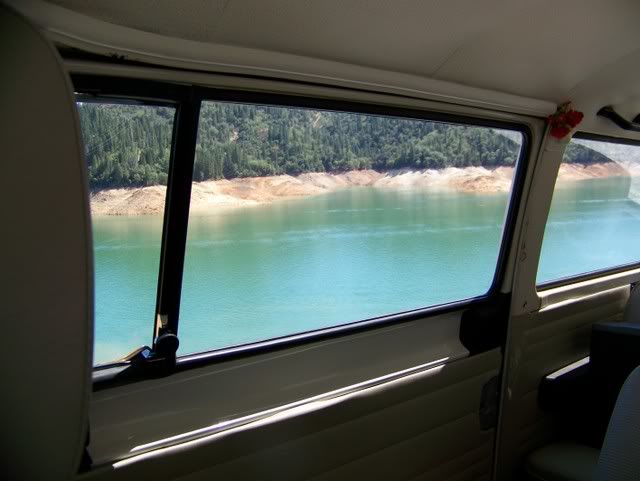 Since then, I have done three more calls in the Portland area, camped under the stars and under the lights at Wal*Mart and lightly flogged a Camper Special (which I will do a write up on shortly in the Type 2 forum), and I even drank two beers at the Lucky Lab with some of our greater Portland area VW aficionados here, met Gypsie himself for the first time.
Colin