yondermtn wrote:

Amskeptic wrote: My particular horrors are always fired up when I see the unseemly lengths people go to to "rust-proof" their car, where their work actually guarantees a fricken disaster of hidden rot ruining our never-to-be-seen again German steel, because they have notions about how to stop rust that are all wrong.
Colin

I'd be interested in some expansion on this. I know there are enough products and methods out there to make my head spin which is why I've never gone "full-in" with any one of them.

As far as the bus in the OP, my eye immediately goes to the rear apron where the factory body holes are on either side of the engine hatch. I see this bus has new metal or bondo covering those holes.
Did you read the 2014 Itinerary post when I visited drober23 in Michigan? He had a nice textured paint, man it looked solid and tough, but the car was rotting out from underneath. It is about drainage more than anything else: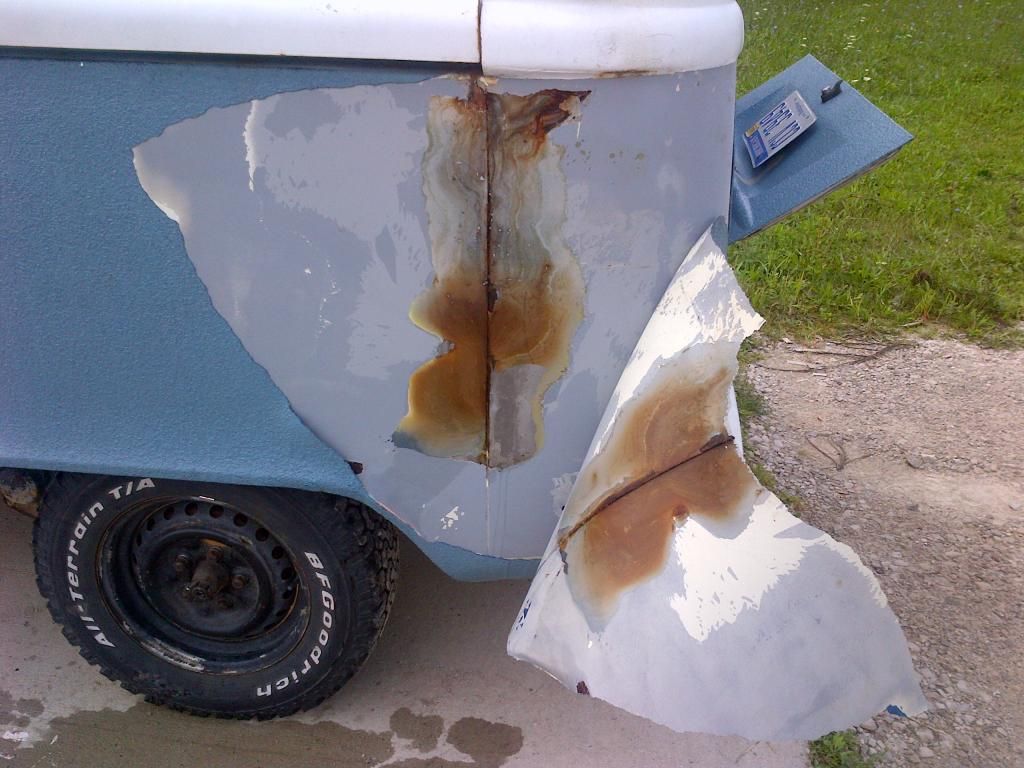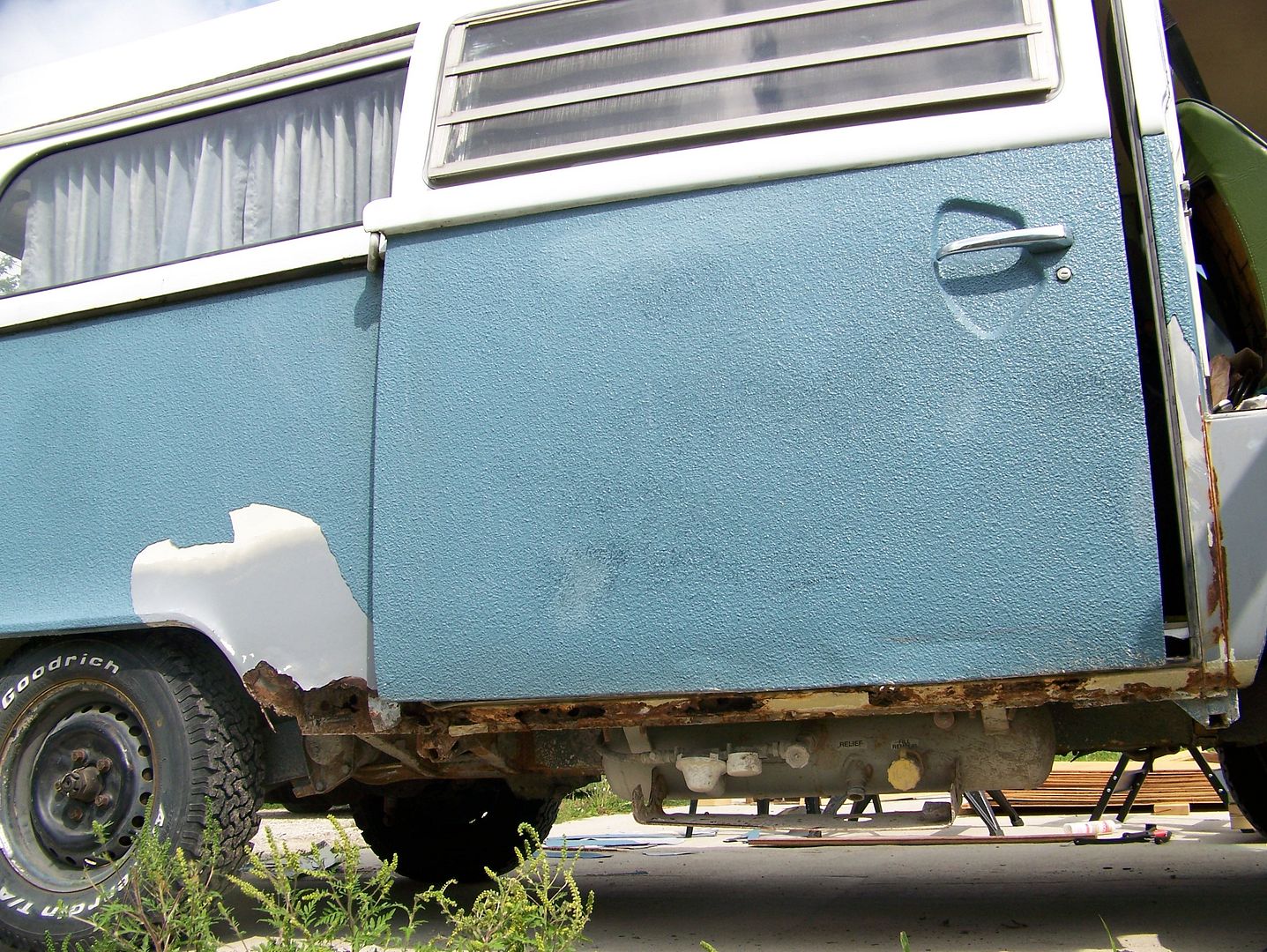 Good eye on the missing Bumper Captive Nut and Frame Box Interior Rust-Proofing Access Holes.
Colin