Any architecturally-sound VW engine at idle is going to be able to pull adequate vacuum to max out the retard arm. I personally think the tolerances for the 205J don't jive with the "28° max, always"
at sea level
setting that has come to be so popular, (and damn reliable out on the road.)
The 205J maximum advances:
21° - 25° mechanical advance.
8° - 12° vacuum advance.
16° - 18° vacuum retard.
A) On the "low end of tolerance" side, a distributor timed (by law) 10°ATDC, hoses on, at hot idle could end up at 27°BTDC "hoses off" at maximum mechanical advance. (And 8° is plenty of vacuum advance for smooth driving.)
B) On the "high end of tolerance" side, the same mandated timing setting/method would end up at 33°BTDC with the common "hoses off" method. (And it would be piling up to 12° of vacuum advance on top of that. Yikes!)
Xyzzy, if you timed your new (now spare) distributor at 33° hoses off, you'd be within a degree of book idle spec. I will go on record and say pretty much every part of your engine hates this, and someone like you who cares about silence and smoothness will certainly notice the engine's newfound vibration. I recommend adjusting the retard stops, however that's done, whenever possible to avoid such a large timing map with DVDA distributors. (Especially when one sets an engine for California smog checks. Not you, but other readers!)
That being said, I have never met a pair of PDSIT's that couldn't provide enough air through the CIS to get a smooth idle even with distributors far outside of specification!
--
Let's all go on hunts for PROPER condensers that let the green wire exit without smashing into the Type 4 tin!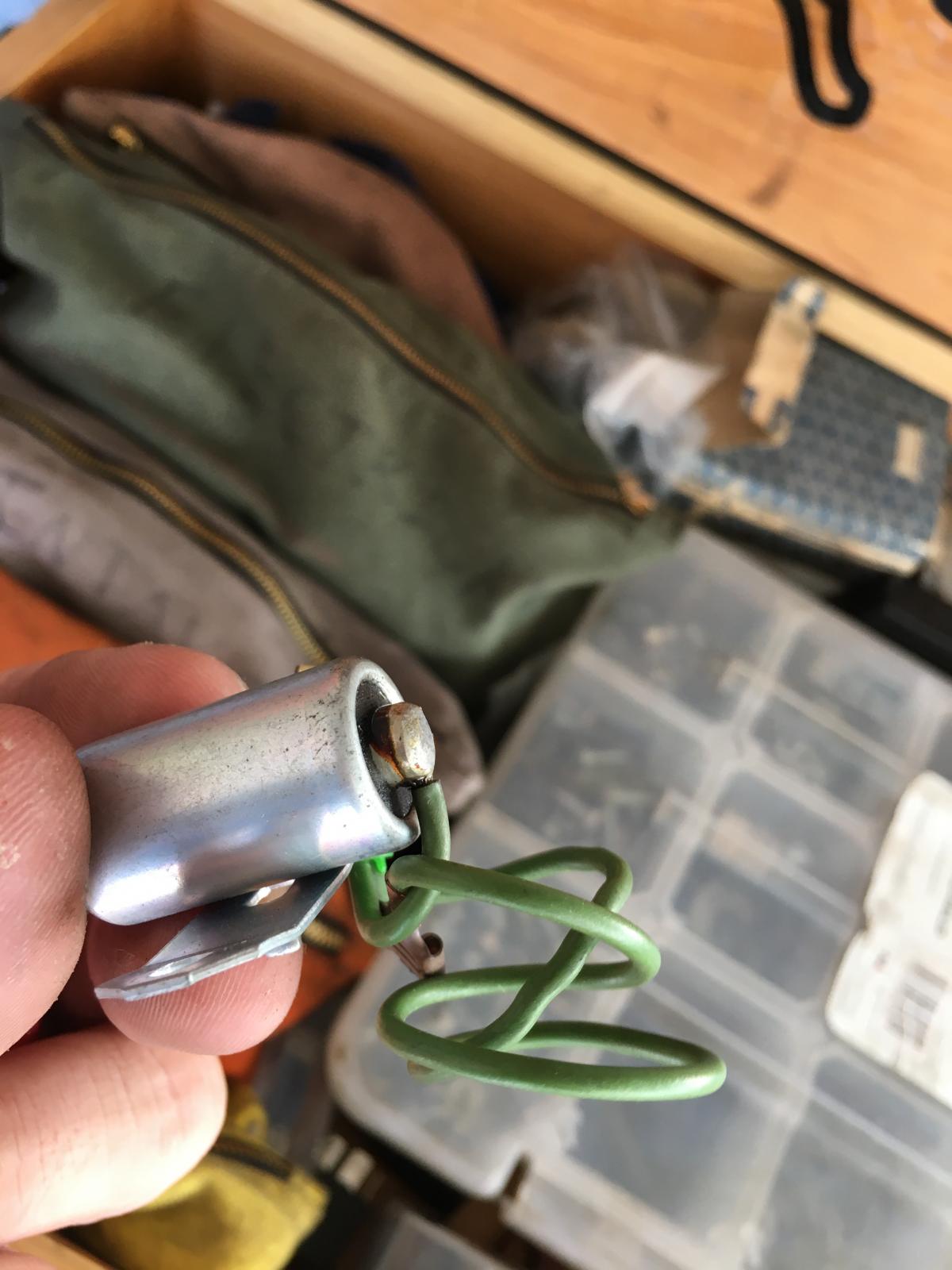 Otherwise you have to mount the condenser on the vacuum can a certain angle of dangle. Phooey.
Robbie45YearOldCondensersOnly